Whether it is your home, small business or large commercial business, dealing with a flat, leaky roof can be frustrating. If things are not done properly when you call a roofing company, the leaking roof could lead to even more problems with your property's overall integrity and value.
Flat roof repair (also known as low slope roof repair) or commercial flat roof repair can range from somewhat simple to incredibly complex fixes or even reconstruction. Never assume that the spot where you initially notice water entering your interior rooms is the actual location of where the leak itself is. This can be tricky! Water that penetrates the membrane of your roof can travel across the roof until it reaches a seam in the sheathing/roof deck, skylight or electrical, HVAC or plumbing penetration and then start to drip or seep through to the inside.
Storms Can Cause Roof Leaks
There are a number of reasons why your roof may spring a leak or other roof damage may occur. Severe and/or repeated weather in central Florida like heavy thunderstorms, hail storms, tornadoes, hurricanes, electrical storms, and strong winds can often damage commercial roofing. The recent hail storm in Daytona Beach is an example of that.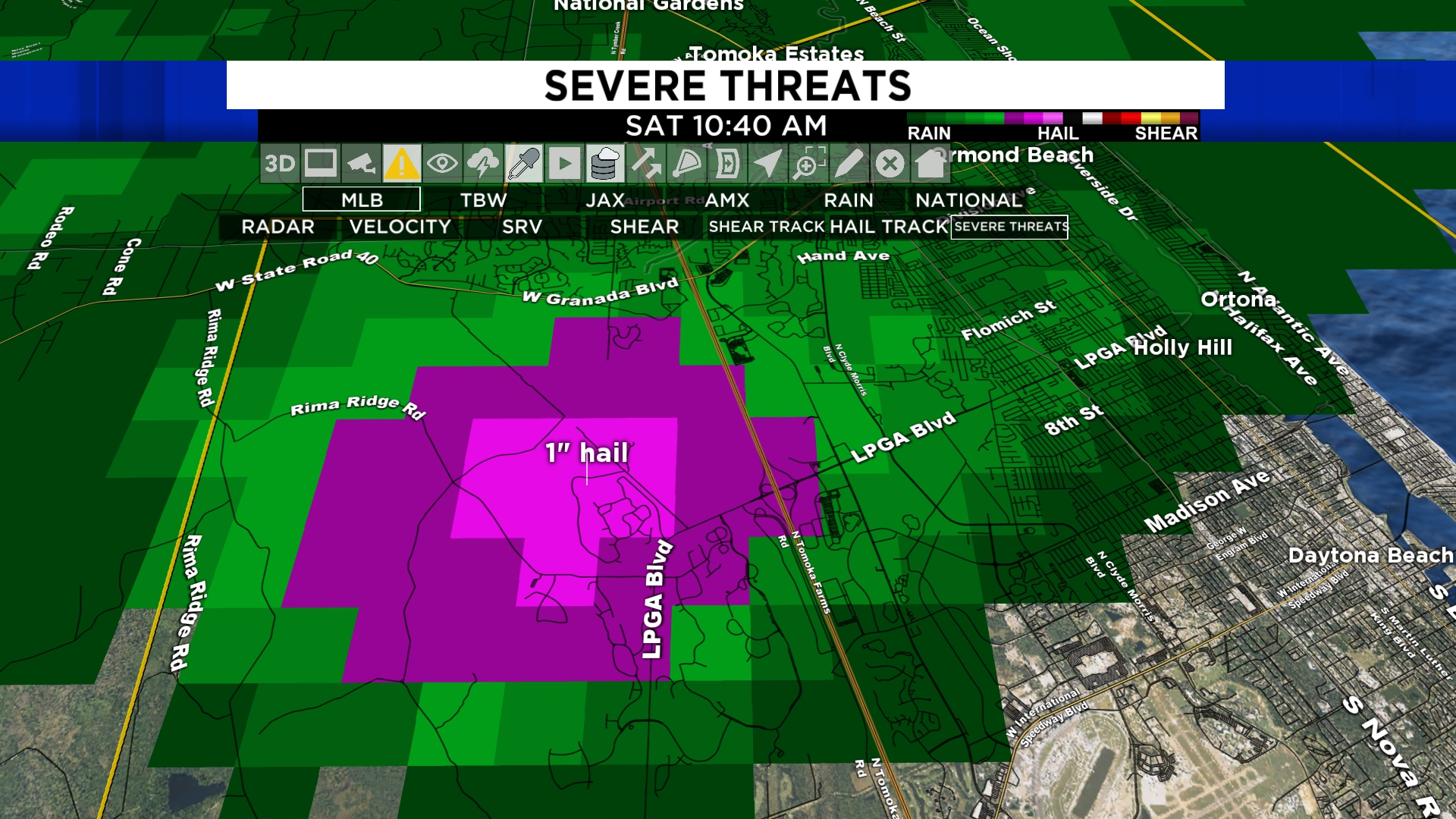 When you experience one of these natural disasters, a roof inspection and damage assessment is something that you must do right away. Don't wait for the leaks to show up!
Get a Roof Inspection
Calling a commercial roofing company like Astro Roofing Inc is the best way to proceed. We are a local, professional roofing company with the flat roof expertise, credentials and customer reviews that you need. We will conduct a proper inspection and look for the telltale signs of a problem. From Palm Coast to Titusville our licensed roofers can help you with quality roofing and repairs.
Trouble Spots For Roof Leaks
1. Ponding water. Pools of water are a sign of an area with poor drainage or an inefficient slope.
2. Deteriorating seals or seams that have become unsealed.
3. Mold and mildew buildup.
4. Leaves and debris piling up in low spots.
5. Punctures, cracks and blistered areas.
6. Clogged drains or gutters.
After inspection we will provide you with a professional assessment of your roof status and whether it would be smarter to put your money towards a new flat roof or a repair that will last. Hiring us is the best way to protect your investment. It doesn't matter if you are a small local business or larger company, if you have any problems with your roof, contact us for roof repair services you can trust.